OAKLAND AUDITORIUM , CA., PAPER FABRIC, LIGHT, & WIND SCULPTURE Projected & REFLECTED 150' high onto exterior entrance wall above marquee
ATLANTA / FULTON CO. LIBRARY, WEST PACES FERRY RD. "Wings," airbrushed pigment on fabric - atrium sculpture

EXHIBITIONS / PERFORMANCES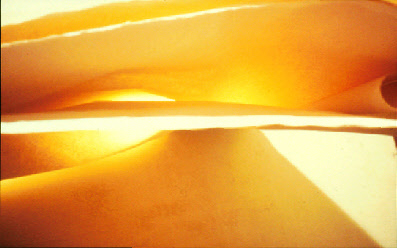 PRIVATE COLLECTION, OSLO, NORWAY
Night Flight - drawing, light projection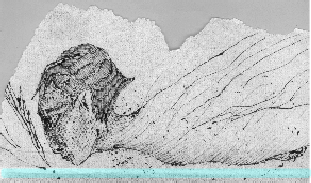 LEO CASTELLI GALLERY, 420 W. BROADWAY, N. Y.
INVITATION TO EXHIBIT 1981
SMITHSONIAN KITE FESTIVAL, WASHINGTON, DC
ATLANTA PUBLIC LIBRARY, W. PACES FERRY
TELFAIR MUSEUM, SAVANNAH, GA
LASER LIGHT SHOW, SOLO PERFORMANCE, CHOREOGRAPHY, STONE MOUNTAIN, GA
GEORGIA INSTITUTE OF TECHNOLOGY,
SOLO EXHIBITION
THE CATHEDRAL OF ST. PHILIP
SOLO VOCAL PERFORMANCE OF SunSpirit: ORIGINAL MUSICAL COMPOSITIONS
TWAINS, WITH JOE GRANSDEN & CRAIG SHAW
DECATUR, GA.
GLOBAL HEALTH & HUMANITARIAN SUMMIT,
SOLO PERFORMANCE: ORIG., MUSIC, DANCE, ANIMATIONS, REAR-SCREEN DIGITAL PROJECTIONS, EMORY UNIVERSITY
TRYKIMUUSEUM, TARTU, ESTONIA
INTERNATIONAL SCULPTURE CONFERENCE, D. C.
NATIONAL SCULPTURE CONFERENCE, OAKLAND, CA.
AUGUSTA-RICHMOND MUSEUM, AUGUSTA, GA
MARTA RAPID-RAIL GROUND-BREAKING CEREMONY, ATRIUM P'TREE SUMMIT BUILDING,ATLANTA
SOLO DANCE W/ SCULPTURE
STUDIO 54, NEW YORK, ARTISTIC DIRECTION, CHOREOGRAPHY, DUET WITH JOFFREY BALLET II &
PNEUMATIC SCULPTURE
ATLANTA 2000 INTERNATIONAL
FUTURE TALK SYMPOSIUM,
EMORY UNIVERSITY & GEORGIA SATE UNIVERSITY
NEW YORK AVANT GARDE ART FESTIVAL,
PNEUMATIC & LIGHT SCULPTURE
ATLANTA ARTS FESTIVAL: GRAND PRIZES, 2 YEARS,
ARCHITECTURE & SCULPTURE
Concerts-on-Peachtree in conjunction with
1996 ATLANTA OLYMPICS, BASILICA OF SACRED HEART
SOLO CONCERT & LIGHT PROJECTIONS
THE GUGGENHEIM MUSEUM, NEW YORK
BRUKNERFEST, ARS ELECTRONICA, LINZ, AUSTRIA
WOODRUFF ARTS CENTER:
WIELAND PAVILION, HIGH MUSEUM OF ART,
& WALTER HILL AUDITORIUM:
FINE ART - SCULPTURE, DRAWINGS, PAINTINGS, PHOTOGRAPHY.
SOLO DANCE & VOCAL PERFORMANCE OF SHAKER GIFTS, ORIGINAL MUSICAL COMPOSITIONS, CHOREOGRAPHY,
SET & COSTUME DESIGN, ATLANTA, GA
INTERNATIONAL SKY ART CONFERENCE
M.I.T. CAMBRIDGE, MA
UNIVERSITY OF WEST INDIES:
INTERNATIONAL ART EXHIBIT, GRENADA, WEST INDIES
WFRG RADIO: LIVE PERFORMANCE & INTERVIEW
ARCHIFEST, PEACHTREE CENTER, ATLANTA
INTERNATIONAL SCULPTURE CONFERENCE
OAKLAND MUNICIPAL AUDITORIUM
OAKLAND-SAN FRANCISCO, CA


ATLANTA ARTS FESTIVAL OFFICE converts to
PLAYGROUND SCULPTURE
(with 2 removable fabric canopies / LIGHT PROJECTION SCREENS
1 shown)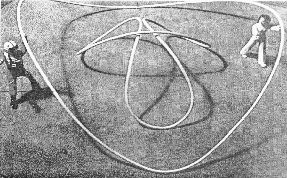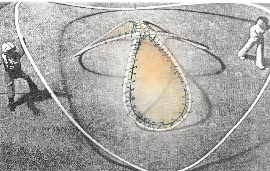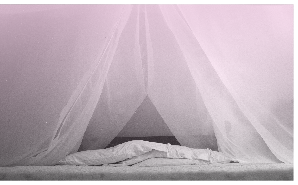 GRENADA, West Indies, The Fisher House
four poster bed canopy FABRIC & LIGHT SCULPTURE