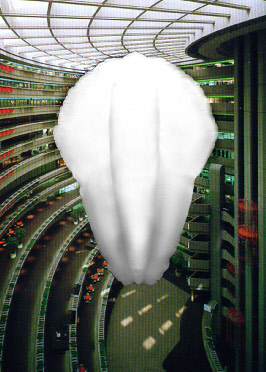 Commissioned by HIGH MUSEUM OF ART,
ATLANTA: Fabric & Light Pneumatic Sculpture
with Timer. Exhibited @ M.I.T., Cambridge;
TELFAIR MUSEUM, Savannah,
STONE MOUNTAIN MEMORIAL PARK
LASER LIGHT SHOW w/ solo performance
Shown here in ATLANTA APPAREL MART ATRIUM
Photograph courtesy of Michael Portman
AUGUSTA-RICHMOND CO. GA MUSEUM
light & bronze mesh 22 inches high
GRENADA, WEST INDIES
"Saturn Singing"
pure pigment pouring & painting
in the Trade Winds
on the peninsula Point Jeudy:
pigment on canvas 4.5' wide
COLLECTIONS / RELATIONSHIPS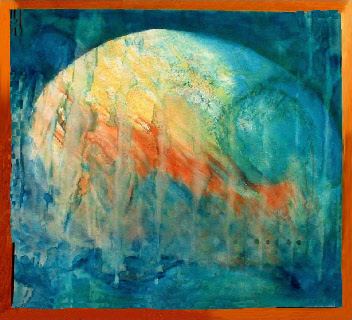 BUCKHEAD ROTARY FOUNDATION
Painting / logo for annual ball & auction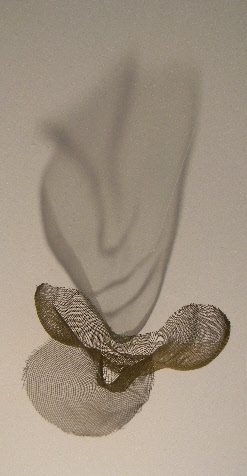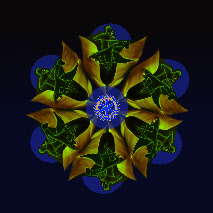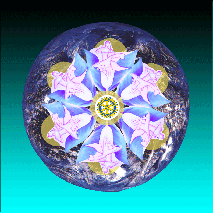 FIRST NATIONAL BANK OF ATLANTA
FIRST GEORGIA BANKSHARES
FIRST NATIONAL BANK OF BIRMINGHAM
FIRST BANK OF PALM BEACH, FLORIDA
RAYBUN CO. BANK, GEORGIA
SHARP BOYLSTON AND COMPANY, ATLANTA
CURTIS 1000, ATLANTA
INDATA CORPORATION, ATLANTA
MAZDA, NORWAY INTERNATIONAL ACCOUNT
FIAT, NORWAY INTERNATIONAL ACCOUNT
BANK BUILDING CORPORATION OF AMERICA
THE CONDOMINIUM CORPORATION, ATLANTA
HASTINGS, INC., ATLANTA
CATHEDRAL OF ST. PHILIP, ATLANTA
ARDEN ZINN STUDIOS, ATLANTA
PENNY GOLDWASSER, INC., ATLANTA
GRENADIAN YACHT SERVICES, GRENADA, W.I.

ST. GEORGES UNIVERSITY SCHOOL OF MEDICINE
MRS. HARRY NORMAN, JR., ATLANTA
HARRY NORMAN REALTORS, ATLANTA
THE SHEFFIELD BUILDING, ATLANTA
JOHNSON WAX, KANSAS CITY
THE GALLERIA, ATLANTA
DELOITTE, HASKINS, AND SELLS, ATLANTA
JOHN WILEY AND SONS, PUBLISHERS, NEW YORK
HAMILTON CITY HALL, BERMUDA, Permanent Collection
ST. GEORGES UNIV. SCHOOL OF MEDICINE, GRENADA, W. I.
CITIZENS AND SOUTHERN BANK, ATLANTA
COMPRO FILM & VIDEO PRODUCTIONS, ATLANTA
TEAM FORTE / CONVERGENT / USA
BUCKHEAD ROTARY FOUNDATION, ATLANTA
SSAT, PRINCETON, N. J.
DEUTSCHE STEINZEUG AMERICA, INC., GA
HELI & EERIK KERGANDBERG, TARTU, ESTONIA
THOMPSON, VENTULETT & STAINBACK ARCHITECTS
MCDEVITT, STREET, BOVIS CONTRACTORS
JOHN PORTMAN & ASSOC., DEVELOPERS, ARCHITECTS
ATLANTA APPAREL MART. ATLANTASMART
ATLANTA MAGAZINE
SHENNANDOAH SOLAR RECREATION CENTER
THE COCA-COLA COMPANY, ATLANTA
BOISE-CASCADE INC., ATLANTA
ARTHUR YOUNG AND COMPANY, ATLANTA
ATLANTA CHAMBER OF COMMERCE
STUDIO 54, NEW YORK
NEPENTHE, FORT LAUDERDALE, FLORIDA
PEPSICO, NORWAY
REVLON, INC. NORWAY
JOHNSON AND JOHNSON, INC., NORWAY
CENTURY CENTER, ATLANTA
FERRARI CLUB OF ATLANTA


GLOBAL HEALTH & HUMANITARIAN SUMMIT, EMORY UNIVERSITY
Light, SHADOW, & bronze mesh 22" high